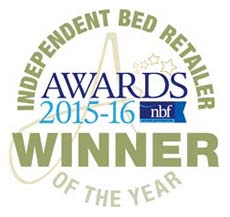 Free Next Day Delivery
Here at Mr Mattress we always try to deliver your order as soon as possible. This section of Beds & Mattresses is for items that are available on a free next day delivery (if ordered within deadline). There are a handful of products that we class as an 'express delivery' that may take an extra day or two but where this is the case, it is clearly stated on the product details page.
If you have any delivery queries or special requirements, please give our customer care team a call on 0191 233 2203.
FREE DELIVERY
on all beds