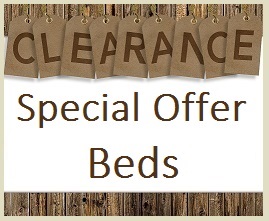 Best Bargains for Beds
Mr Mattress has an excellent range of Beds that are reduced. This section is set aside for clearance beds, sale items or simply the beds that Mr Mattress deems to be the best value for money.
If you need any help in finding the bargain you are looking for, give us a call and we can point you in the right direction.
Call the Bed Experts at Mr Mattress on 0191 233 2203
FREE DELIVERY
on all beds