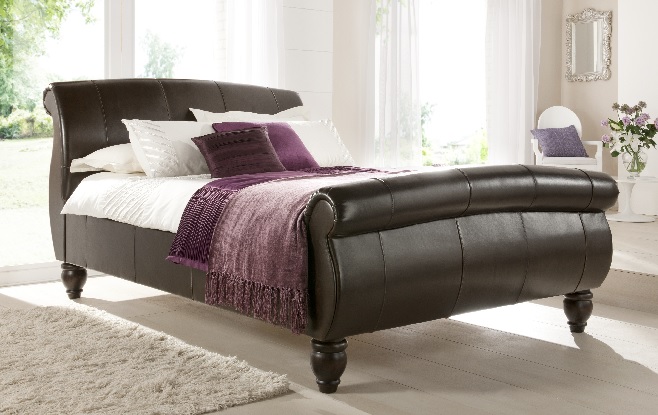 Leather Beds
Leather beds are becoming more and more popular in recent years, this is probably to do with décor tastes and also the colour palette of peoples homes changing to more natural and neutral shades. Leather is also available as 'faux' leather for a less expensive option.
Leather is certainly a very luxurious option and can give your bedroom a lovely warm autumn feeling which is hard to beat!
Mr Mattress offers a great selection of leather beds which we know our clients love. Have a look and see which style you love. Please give us a call if you need any help or advice on 0191 233 2203.
Click here to view the Kaydian Verona (image to right) as featured in Beautiful Homes Magazine

FREE DELIVERY
on all beds