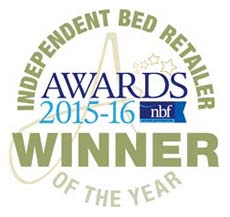 Repose Beds & Mattresses
Repose are part of the Vogue Beds group. They produce fresh, affordable beds and mattresses designed for comfort and style. There are four collections in the range, Pocket, Memory, Orthopaedic and Comfort. They have also more recently launched a new kids and teens range.
All British made, the Repose brand produces entry level beds & mattresses that do not compromise on quality. They represent excellent value for money.
If you need any further information on Repose divans or mattresses, please give our customer service team a call on 0191 233 2203.
FREE DELIVERY
on all beds