| | | | |
| --- | --- | --- | --- |
| | | | |
24.05.19 16:31
There's something tremendously reassuring and soothing about furniture constructed using wood. Not least, as it links us to the natural world and the sort of joinery skills that have been around for many hundreds of years. Wood is also a highly sustained material to use for furniture. Especially when it is sourced from manufacturers who use wood from forests and processors who follow environmental codes of practice (look for FSC or PEFC certified beds).

One of the other reasons that wood is still so popular for building furniture – especially beds – is that it is strong and hard wearing. Yet this construction material still offers so many choices. Not just in terms of types of hard and soft woods, timber frames or solid wood bedsteads. You also get to choose from different wood colours, finishes and even paints that can be applied.

What else do you need to know about buying wooden beds?


Wood lends itself to beds of beauty
Buying a bed is a very personal thing. We all have our own idea on what feels right as we sleep, but also what looks good in the place we will spend a third of our lives; our bedroom!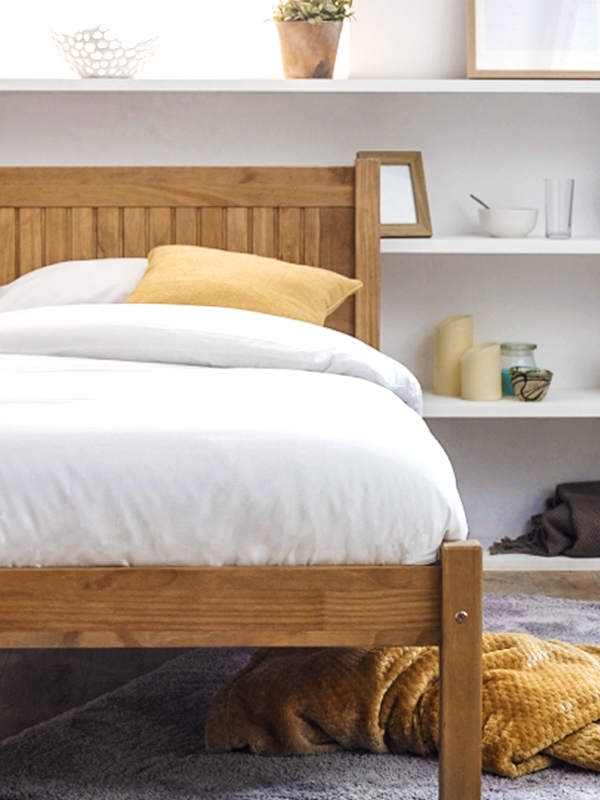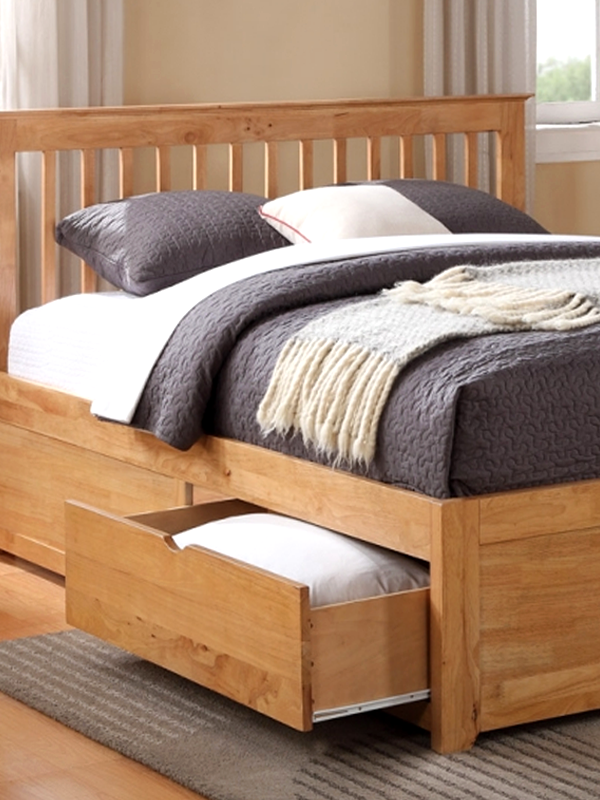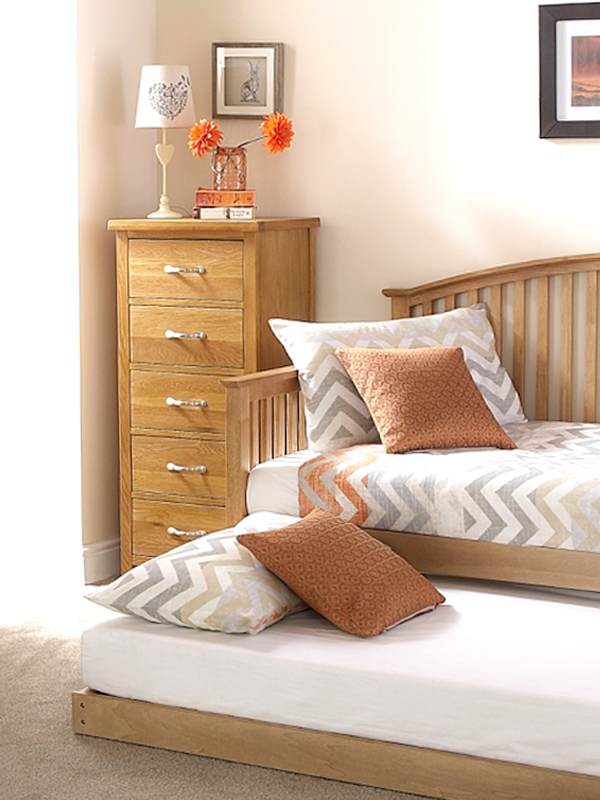 One of the reasons wooden beds are perennial favourites is that many people find them "warmer" visually and to touch, compared to metal beds. Yet, they are easier to keep clean than fabric-covered alternatives. In fact, easy maintenance solid wood beds can stand a lot of knocks over the years, and may only need to be re-sanded and re-varnished decades later.
‍
Contemporary wooden beds can fit brilliantly into any bedroom décor too. Whether you're looking for classic double wooden beds to fit into romantic interior design, or a sturdy and "bounce resistant" version for a child's room. The various designs for beds include the option to have all the authentic detail of wooden frames shining through. Skilled manufacturers can stain and lacquer the structure, to leave all the characterful wood knots, whirls and grain on display.

Added extras for wooden beds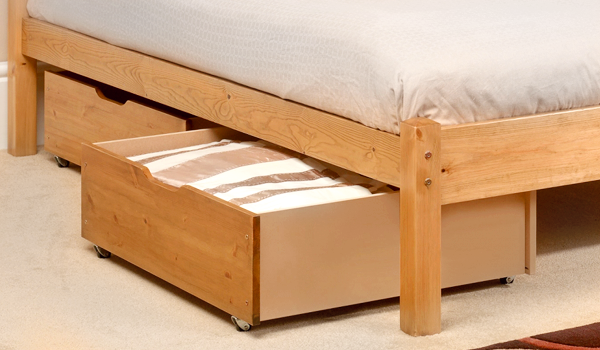 Timber frames within beds can provide the strength to support important extra features. For example, kingsize wooden beds can conceal handy storage areas, or a set of draws, if you opt for a divan base.

Or, you could select a more straight forward wooden bed frame, then slide boxes, extra air beds and other items underneath. For single wooden beds in guest rooms or nurseries, for example, this versatility can be handy.


Choices of sleep support
With wooden bed frames, you still get plenty of choice for the level of sleep support built in too. For example, you can select to have solid slats on a wooden bed, for a base that provides firmer support. Or, your frame could feature sprung slats, for more "give" in the bed.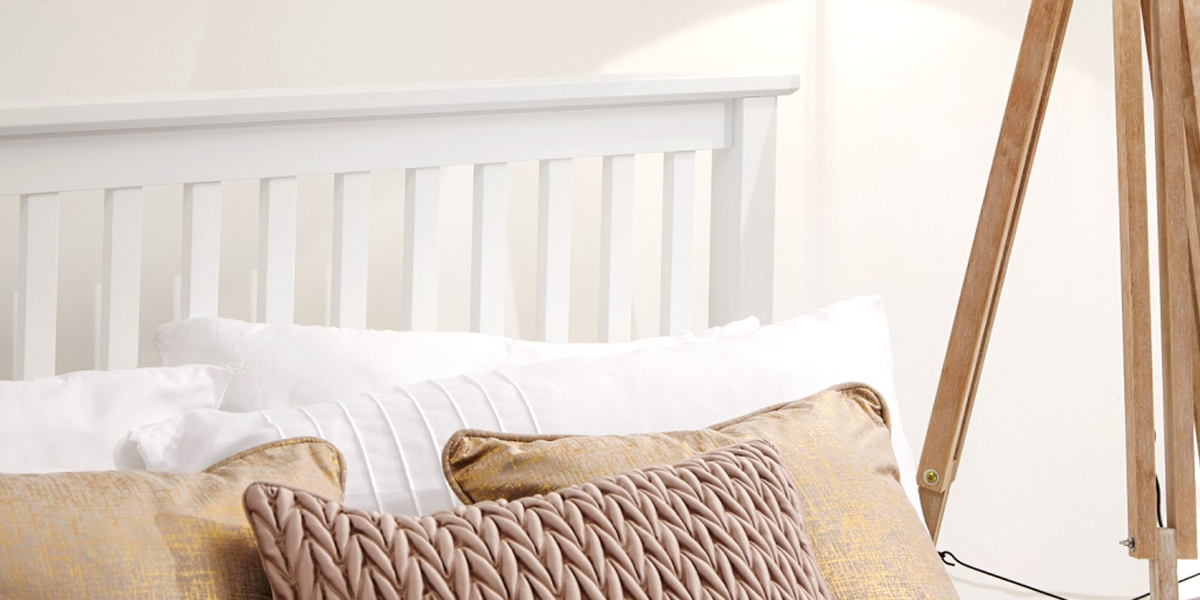 Quality bedroom furniture manufacturers make sure slats are evenly and properly spaced, and robust enough to stand the test of time (and nighttime physical movement). The last thing you need is to find that you have a break or bulge in slats when you choose from a range of kingsize wooden beds because sleep is not the only activity you had in mind!

| | |
| --- | --- |
| | |